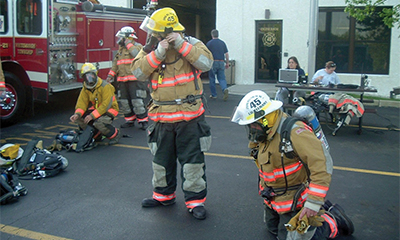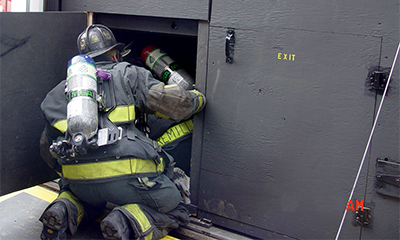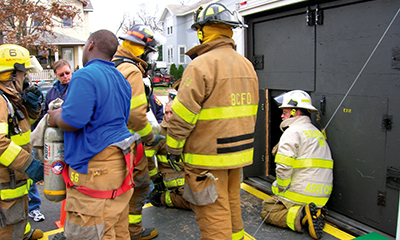 The GUARDIAN® Safety and Survival Training Simulators and our training programs have had their worthiness tested throughout the country and across the ocean. One of the most prestigious USAR teams in the City of Miami utilizes the Guardian® to meet their on-going training needs. From cities large and small, from Houston, Texas, to Bel Air, Maryland, numerous jurisdictions and academies have trained on the Guardian®. With the added partnership of the Robert Gardener Firefighter Support Foundation and companies like Medtex, our mobile simulators are constantly evolving and winning praise from those who use it.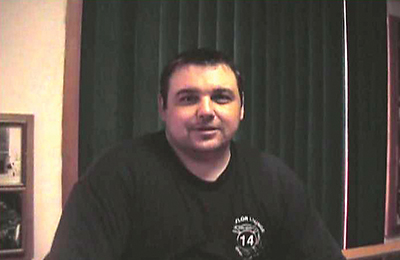 "The perfect tool to teach you how to get out alive."
Craig Vannatta, Fire Captain
High Bridge Fire Department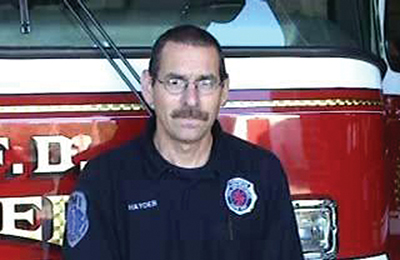 "A really positive learning experience."
Arthur Hayden, Fire Captain
Erma Fire Department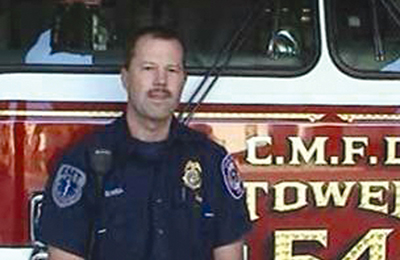 "A great benefit for all fire companies."
Robert Elwell, Lieutenant
Cape May Fire Department
Those who have experienced the Guardian® firsthand are our best spokespersons.
Here are what some of them had to say:
Jason "Woody" Wood, New Hanover Fire Company
"I just wanted to thank you again for coming down and putting on an excellent training at our neighboring fire company. I participated in the class on 18 Nov at the Gilbertsville Fire and Rescue Company. I had an absolute blast and gained a lot of valuable experience and knowledge from that "little 24" trailer," which I"m willing to say every one of us learned to respect. I heard talk about having you come back in the future and I look forward to it! Until then stay safe, good luck, and keep up the fantastic work!"
---
Firefighter, Burlington Twp. Fire Department
"Very good training. It's as real as it gets. It will help me in the future."
---
Jeff Comisiak, Chester Twp. Fire Company
"Thank you for the use of your trailer this weekend. We put it to great use on Saturday. The trailer was very well put together, and our crews had a heck of a time working in it. They really liked it. Thanks again, we look forward to using it again in the future."
---
Firefighter, Harmonville Fire Company
"This training is something every department should go through."
---
Firefighter, Clinton Boro Fire Department
"This is one of the best training drills I have ever attended. Bravo!"
---
Firefighter, Briarcliffe Fire Company
"This would be a great benefit for all fire companies."
---
"The rescue dogs froze when the simulator started rocking like an earthquake. Now they"ve been trained to know what to expect."
Over 25,000 first responders have trained in the Guardian®.
Alert Fire Company
Atglen Boro Fire Department
Aura Fire Rescue Company #1
Avondale Fire Company
Bangor Fire Company
Beachwood Fire Company
Berwyn Fire Company
Bird-in-Hand Fire Company
Blue Valley Rescue Squad
Brecknock Fire Company
Briarcliffe Fire Company
Brookhaven Fire Company
Burlington Township Fire Department
Cape May City Fire Department
Carneys Point Fire Department
Centeron Fire Department
Charles County Emergency Services -
Tactical Response Team
City of Chester Fire Department
Chester Twp. Fire Company
Christiana Fire Company
Clayton Fire Company
Clinton Fire Department
Collingdale Fire Company
Columbia Fire Company
Columbia Hose Company
Colwyn Fire Company
Darby Boro Fire Company
Deepwater Fire Department
Dillsburg Fire Company
East Lansdowne Fire Company
East Whiteland Fire Company
Elliott Island Volunteer Fire Company
Elmer Fire Department
Erma Fire Department
Essington Fire Company
Exton Fire Company
Fairmount Fire Company
Ferrell Fire Company
Flourtown Fire Company
Franklinville Fire Company
Friendship Fire Company #1 of Geigertown
Folcroft Fire Company
Gap Fire Company
George Clay Fire Company
Gibbstown Fire Department
Gibraltar Fire Company
Gilbertsville Fire & Rescue Company
Gladwyne Fire Company
Gordonville Fire Company
Green Lane Fire Company
Hand-in-Hand Fire Company
Harleysville Community Fire Company
Harmonville Fire Company
Haycock Fire Company
High Bridge Fire Department
Independent Fire Company #1
Indian River Volunteer Fire Company
Intercourse Fire Company
Janvier Fire Company
Kennett Fire Company
Kinzer Fire Company
Lafayette Fire Company
Laurel Lane Volunteer Fire Co.
Lawns Volunteer Fire Company
Lansdowne Fire Company
Lebanon Volunteer Fire Company
Leonardtown Volunteer Fire Department
Liberty Fire Company
Liberty Fire Company (Lancaster)
Liberty Fire Company #2
Liberty Fire Company (Bangor)
Linkwood Salem Volunteer Fire Department
Little Creek Fire Company
Logan Fire Company
Malaga Fire Company
Malvern Fire Company
Marmora Volunteer Fire Company
Mechanicsville Volunteer Fire Department
Millbourne Fire Company
Mitchell Fire Company
Montgomery County Fire Academy
New Hanover Fire Company
New Holland Fire Company
New Hope Eagle Fire Company
Niagara Hose Company
Norristown Fire Department
Norriton Fire Engine Company
North Penn Vol. Fire Company
Oakmont Fire Company
Oreland Fire Company
PA Urban Search and Rescue #2
Parkesburg Fire Company
Parkside Fire Company
Pennsville Fire & Rescue Company
Penn Wynne Overbrook Fire Company
Philadelphia Fire Department
Pine Beach Fire Company
Pitman Fire Department
Plymouth Fire Company
Potomac Heights Volunteer Fire Department
Quakertown Fire Department
Quinton Fire Company
Reliance Fire Company
Reliance Hook & Ladder
Rescue Fire Company
Rescue Fire Company #1
Rio Grande Fire Company
Saint Mary"s County HazMat
Salem Union Fire Company
Salem City Fire Department
Sayreville Fire Department
Second Ward Fire Company
Secretary Volunteer Fire Company
Skippack Fire Company
S.M. Vauclain Fire Company
South Media Fire Company
Spring Mill Fire Company
Star Cross Fire Company
Swedeland Fire Company
Taylors Island Volunteer Fire Company
Telford Fire Company
Town Bank Fire Department
Tri County Fire Company
Upper Darby Twp. Fire Department
Upper Deerfield Fire Company
Upper Gwynedd Fire Department
U.S. Coast Guard Fire Department"Cape May
Villas Fire Department
Vineland Fire Department Station #1
Vineland Fire Department Station #2
Vineland Fire Department Station #4
Waldorf Volunteer Fire Department
Washington Fire Department
Washington Twp. Fire Department
Watchung Chemical Engine Company
West Lanham Hills Volunteer Fire Department
West Whiteland Fire Company
Winston Salem Fire Department
Wissahickon Fire Company
Witmer Fire Company
Woodlyn Fire Company
Wyndmoor Hose Company
Yeadon Fire Company